Post by DJMAS314.COM on Sept 12, 2013 10:40:56 GMT -5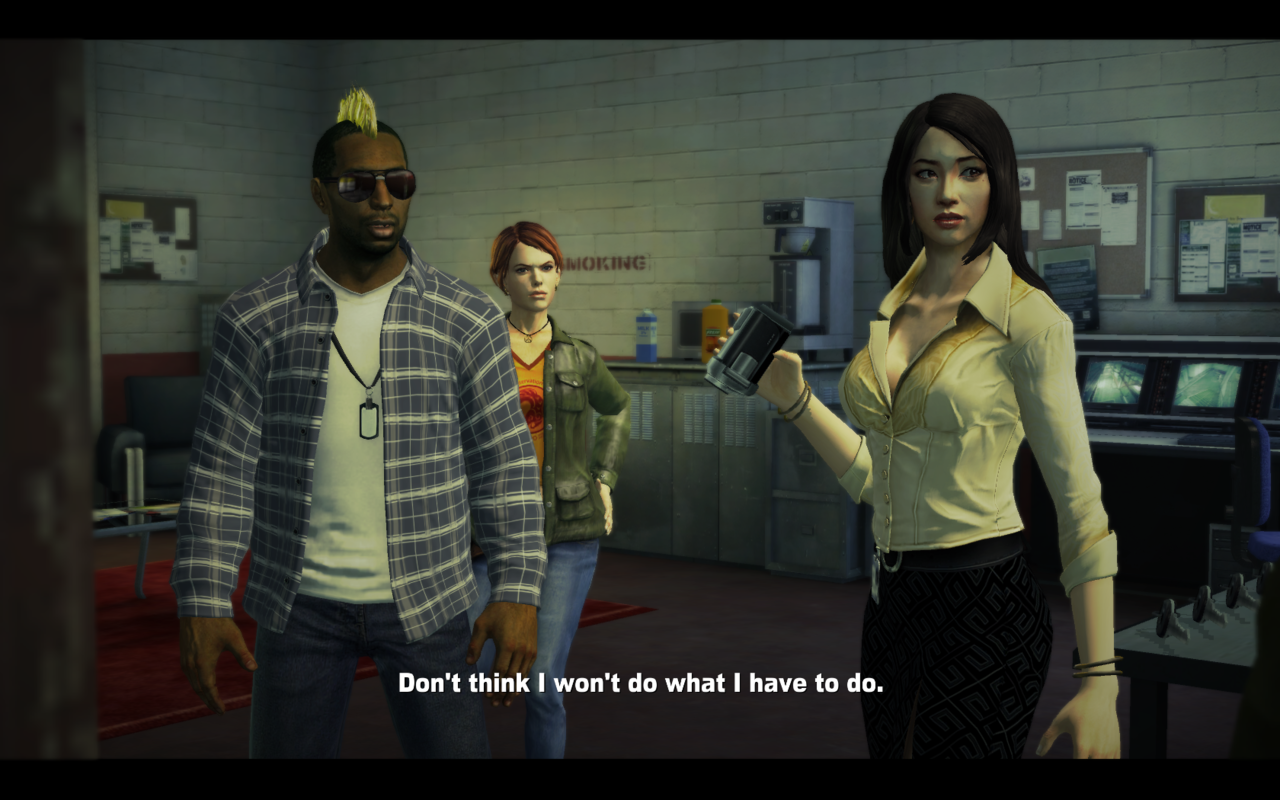 UPDATES in v3.5:
Deadlier Weapons for NPC in Story & Sandbox modes.
More Health for Recruitable Survivors in both Sandbox & Story Mode
Longer Mission Times for Missions in Story Mode
Added Custom Weapons to Stores
Results of the 1st
deadrising2mods.proboards.com
Poll:

Dead Rising ProBoards Poll
As you can see 1st & the two that tied for 2nd got implemented into the BBM V3.5
V3.5 Details- BBM Mod Roadmap Fork:
This mod currently increases time for missions in the Story mode but the Case1-1 ,1-2, etc do not work properly. So the game plays as if you fail the Main Story. The rest of the missions begin to spawn. The military still comes at the same time. In 4.0 hopefully we can solve this issue. The good new the problem is only currently with Case 1-1 but I am not sure if this same issue will reappear later in the story. So we are at an turning point:
Option A: Try and fix the time issues with the Main Story mission duration Trial & Error Style. This is because missions in the main story break if they have durations that are too long or short. To release this rendition of 4.0 it would require a lot of playthroughs of the story to get the right timing for missions of the full main DR2:OTR story.
Option B: Forget trying to fix the Main Story mission timings. Instead, begin building custom missions that are created from the code of other no longer active missions to create lots of custom missions and storylines. This is a very exciting option as this leads down the road to a full blown transformational mod. The challenge with this option is with a small Dead Rising Mod Community we might not have the human resources at this time to build quality custom missions. But I have done it before to create recruitable survivors and spawn more looters. Fundamentally, complex custom missions require alot more detail.
Option C: This is the simplest option! Make a Infinity mode. This more would eliminate the three day count down and allow for the story to be a never ending spawning of missions. Later versions of this could include custom missions like Option B but would be basic for 4.0 release.
Please post your option in the forum or in the poll at the top of the thread.
Bad Bitch Mob Mod V3.5 (SAVE OFTEN OR DIE CRYING!)



Total Downloads 2402*



Didn't start counting till version 2.5 came out



V3.5 Details- Bugs & Glitches:

1. If you enter Yucatan Casino with Snowflake recruited before the mission where you fight him the game will crash

2. Some custom weapons might cause the game to crash when used in high FPS moments. Use weapons like the new LightGun & Gambit Cards with care.






UPDATES in v3.1
- Added More Weapons

UPDATES in v3.0

- Added Bad Bitch Mob Mod to the story mode
- Gave NPC deadlier weapons
- Added more weapon spawns all over the mall
- Added Weapons
- Added zombrex spawn to the safehouse
- Added more complexity to the survivor behaviors and relationships
- More screenshots and better directions
- No Camera Animation mod
- Many more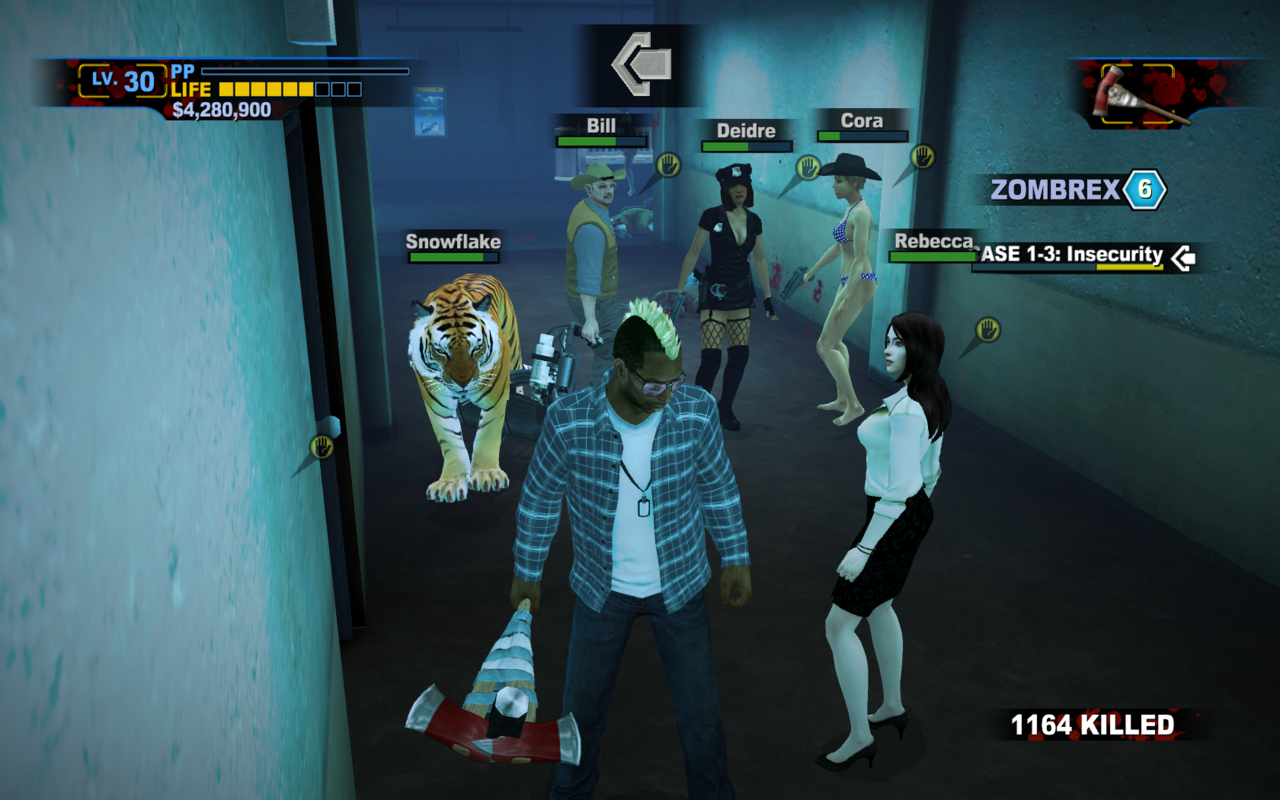 Rated R 18+

UPDATES in v2.5
-Made zombies more like 28 days later and dawn of the dead... they are deadly!
-All zombies are aggressive and bezerk
-Up to 8000 can follow and attack at once...
-All NPC and zombies see you and hear you from really far away
-Weapons have more ammo
-Added safehouse exit to Platinum Strip
-More easter eggs: chainsaw bikes layed out strategically





UPDATES in v2.0
-Added 2 Looter ElecGloves Gangs
-Black Frank Mod added thanks to BNJAMINX
-Added safehouse exit to the Food Court
-Added DLC content to the bathroom
-FIxed Katey and Amber will not let you give them weapons until you leave the safehouse
-Fixed Weapons not infinite

-Spawned more weapons throughout the mall.
-Many more minor upgades.

"thanks to modders who laid the groundwork for me"




Shout-outs:

BNJAMINX
Wesyes
Tacosdebirria
Solidcal
Anno1401

*for all the live chat help*






Mods Included:
8-recruitable female survivors in sandbox mode.
Increased zombies
Storage Room 11 & TAB Weapon mod included
Added Dope Weapon Dispensers in Cafeteria = *TeddyBearSentry & HailMary Dispenser*
Partially combo weapons for all
All weapons pocket-able
Ammo amounts increased
Increased the money payout amounts
More Blood/More Gore









Survivor Team:
-Snowflake
-Stacey
-Jeanna
-Deidre
-Cinda
-Katey
-Both Twins
-Teddy Bear Gang



without further ado.... Download here:
BadBitchMobModbyDJMAS314.COM
After Effects: Ghosts & Reincarnations:
If survivors die while outside the safehouse some respawn (katey & deidre) others don't and survivor ghosts begin to appear. (uninteractable survivors) Totally unexplained as of now. See for yourself
Explanation by Tacosdebirria :when you save a survivor, he is going to appear in the safehouse. It's coded in the safehouse file i think or in missions.txt. Not all of the survivors appear at the same time or even appear in the safehouse, and some of them are overwritted with new ones when you save another. I think, that when you take away the survivors from the safehouse, their code get's overwritted with another one and that's what spawn the ghost survivors!
Glitches to be fixed in V3.5:
Screenshots of new Custom Weapons in V3.5